Let us see every created thing as a great,
illustrated book of God,
as a book with readings about him. J. Kentenich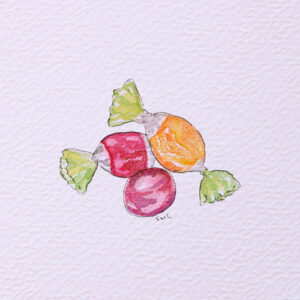 Vitamins
Often we are in fast mode when we go shopping—and when we are doing other things. We seldom have a genuine encounter with others. But when it happens, it is a good interruption. Like once, while checking out at the supermarket:
Many bottles of vitamins had been placed on the conveyer belt. The woman checking out learned that vitamins are good for prayer times: Just as vitamins strengthen the body, the gifts of the Holy Spirit strengthen our "inner immune system." They are good for the soul. The lady was astonished. She had not expected to hear this. An interruption that is helpful. Just like vitamins.
Joseph Engling, one of Father Kentenich's first students, related that he evangelized much among his classmates through quiet, detailed work, especially through "man-to-man" conversations. His heart had caught fire with the idea Schoenstatt. When he spoke to others about the Mother of God, they sensed this fire. What he was experiencing in his soul passed over to the others. Vitamins for the soul!
BLESSED MOTHER
Blessed Mother, let your deep union with God overflow into me. Help me absorb these "vitamins" for the soul deeply and to dwell on them.
TODAY
Today I will interrupt my fast mode—more than just once–for a genuine encounter with you and with God– – at a traffic light, while checking out.