"I want to become a miracle of confidence." (Emilie Engel)
In the course of her life, Sister M. Emilie reached an extraordinarily high degree of maturity as a human being. In the structure of her soul and in her life's history there were many circumstances that made it difficult for her to develop this spiritual strength and maturity: anxieties beyond what is normal, a serious illness that spanned decades, and increasing physical disability. Through her relationship with Father Kentenich she found her way toward a mature self-confidence, inner freedom, and a deep shelteredness in God.
She was afraid of neither life nor death. Many people especially remember her glowing eyes. A young woman who met Sister M. Emilie shortly before her death said later, "It seemed as if a 'glow' radiated from her into the whole room. This deep radiance from her soul and on her face – in the midst of such great physical fragility that almost disappeared behind it – remains unforgettable for me."
About her Life
Emilie Engel was the fourth of twelve children and grew up in a large farm family in the small community of Husten in North Germany. After her training to be a teacher, she worked at a school in the Ruhr district. There she was confronted with the social adversity of the people. Her basic desire in these conditions was to love the "poorest the most warmly" and to alleviate their needs.
She became familiar with the Schoenstatt Movement, and in 1926 made herself available to Father Kentenich for the founding of the Schoenstatt Sisters of Mary. Already as a young sister she offered her life to God so that the community would bring forth saints. God took her offer seriously.
After nine years, tuberculosis ended her active service of the community. A long phase of illness followed, with serious operations and periods of total isolation. She accepted all of this as a part of God's plan of love for her life.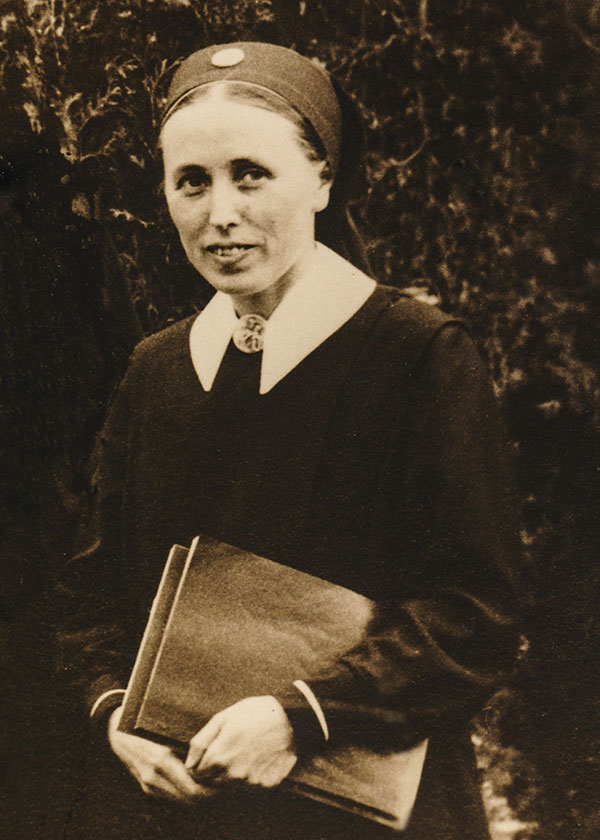 "My yes remains!" (Sister M. Emilie)
In 1946 Father Kentenich handed over the leadership of one of the first provinces of the community to Sister M. Emilie. But a progressing paralysis limited her activity more and more.
In spite of tremendous pain, Sister M. Emilie radiated joy and kindness and an unshakable faith in the loving providence of God. She died on November 20, 1955, at the age of 62.
"May God in his merciful love give me the great grace to serve (you) more from heaven than I did during my earthly life."

(Sister M. Emilie, farewell letter to the province)
Today Sister M. Emilie continues to fulfill her mission. In the strength of God, she can intercede help for all who turn to her. Many people come to her grave in Koblenz-Metternich with their intentions.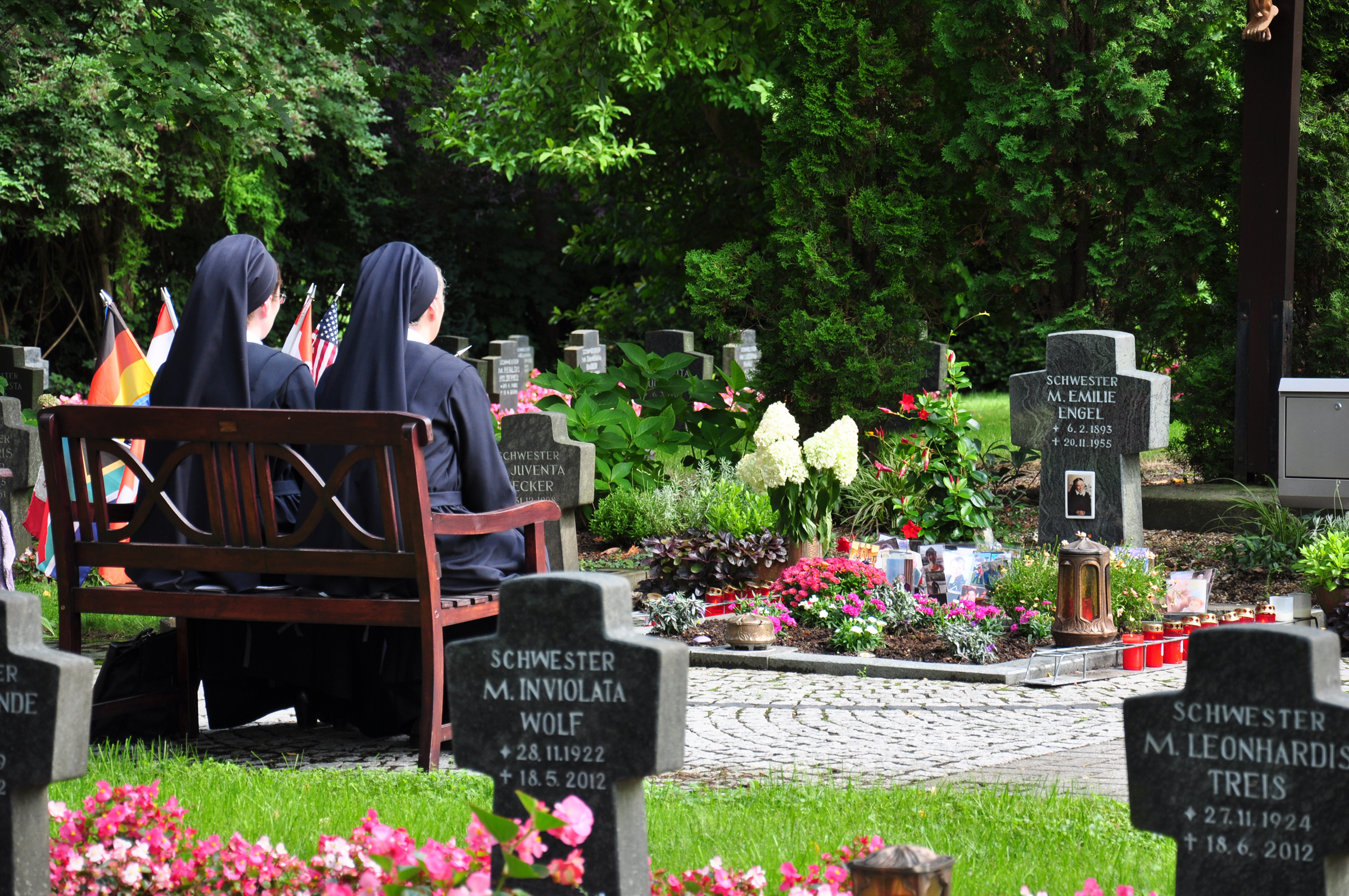 We are working toward her beatification and canonization so that by her example and intercession she can help people even more to experience God as their loving Father.
In the decree of her heroic virtues, Pope Benedict XVI conferred upon her the title "Venerable Servant of God." In anticipation of her beatification, we pray together that God may work a miracle through Sister M. Emilie's intercession.
Important Dates
* February 6, 1893 – in Husten, Germany
† November 20, 1955 – in Koblenz-Metternich, Germany
October 12, 1999 – Opening of the beatification process in Trier, Germany
May 10, 2012 – Decree of heroic degree of virtue by Pope Benedict XVI
Her Favorite Prayer
I know you are my Father; I feel secure in your protection.
I do not ask the way you lead; I blindly follow your direction.
And if you placed into my hands my life that I myself direct it,
I then would say, "Oh, take it back! Your trusting child is well protected."
I know you are my Father; you gave your Son for our salvation,
the sole-begotten, Light from Light, who by his death brought us redemption.
Your love, O Father, has no end; how could I doubt, since you go with me?
And as you lead through thorn-filled ways, I trust you Father without worry.
I know you are my Father; your love gave me a caring Mother,
the Mother Three Times Wonderful, that she may lead me to you, Father.
Like Mary I pray trustingly: Your faithful love cannot deceive me.
I want to do your holy will, for I am yours and you are Mercy.
Prayer for her Canonization
Eternal Father, you led Sister M. Emilie along the way of simple childlikeness and unselfish motherliness. Trusting in your wise providence, she spoke a loving yes to your plans and wishes even in the most difficult situations. She was deeply sheltered in your fatherly heart and was freed from fear and inner anxiety. In your love and kindness you have shown your power in her.
I ask you for the canonization of Sister M. Emilie to your glory, the honor of the Mother Thrice Admirable and Queen of Schoenstatt, and the blessing of all people.
Through her intercession, answer my prayer according to your kind providence. Amen.