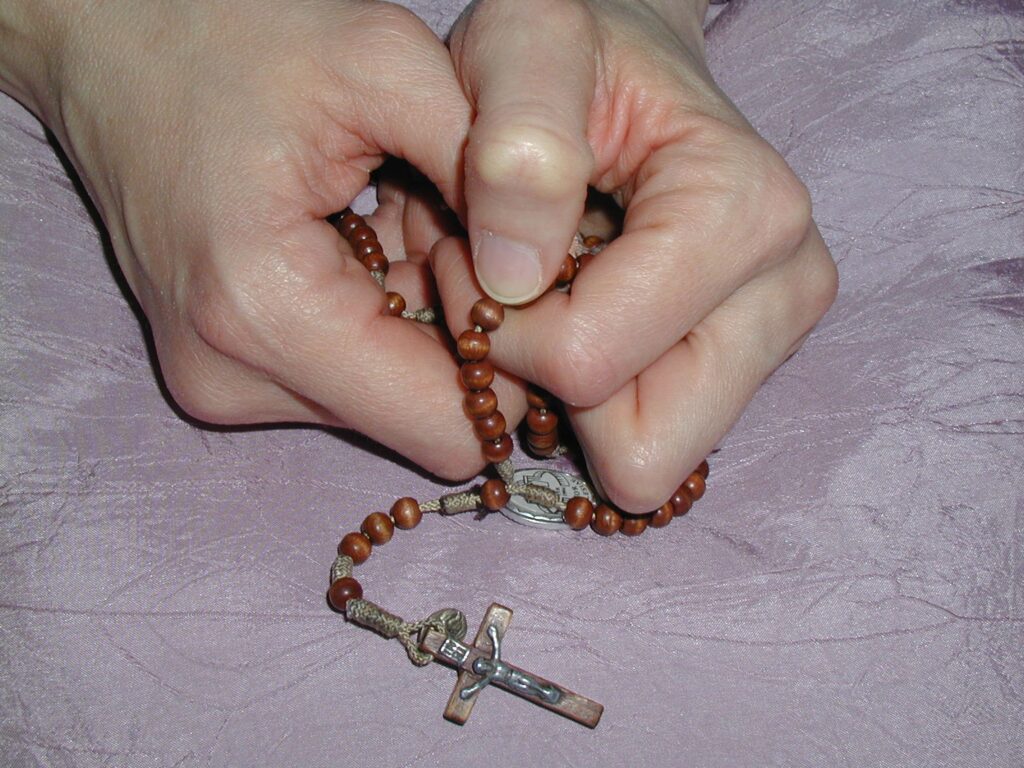 The month of October is the month of the rosary in the tradition of the Christian faith.
The rosary is like a "red thread" that explains our life, it is the thread that secures our relationship with God.
Looking at the life of Jesus through the eyes of Mary
The rosary is a contemplative prayer that invites us to look at the life of her Son through the eyes of the Blessed Mother Mary.
She is taken into the happiness and joy of his incarnation. But she also experiences the pain and darkness of rejection, suffering and dying. Mary takes part in his resurrection and his divine glory, which already shines through again and again during his earthly life.
Contemplate our lives in the rosary
The secrets of salvation that we contemplate in the rosary also reveal to us the secret of our life, including that which is often incomprehensible and confusing to us. Above all, when the impression grows that all or most of it is apparently getting out of hand, this feeling intensifies: "I can no longer get my life right!"
Life is getting more and more complex. We are often driven, not knowing what to do first. Often everything seems pointless and the question arises: What can I still believe? What can I rely on?
The rosary – our "red thread"
"In this struggle of our time, the rosary is our good friend," so says Father Kentenich.
"What is the rosary for us? A high school of the spirit of faith. … What do I learn there, not just for my head but also for my heart? Believe, believe, believe. Do we need faith to hold our own in life today? Yes, whoever no longer believes cannot cope with the struggle for life today!(10/08/1956)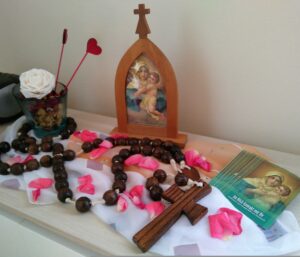 In considering the different phases in the life of Jesus, which also shaped the life of Mary completely, we come into contact with the ups and downs of our life. We see the purpose of our lives in the life of our Savior.
We are invited to grasp the "red thread" of our life and to string and organize pearl after pearl that occur during our own life.
With Mary and like Mary we can anchor our lives in Jesus, our Savior and Brother, in the rosary.