… There is Joy
Among Them
Today, April 11, 2022 is the fourty-seventh day since the beginning of the war in Ukraine. We are horrified by what we hear and see in the media and by what we are told by those directly affected by the war.
Some of their experiences which we can report:
Little seven year old Lena entered the Polish school where she could participate in religion classes with others of the same age. In the classroom someone showed a photo from the internet of a man. Lena saw it and cried out in panic. She hid under a bench. With effort, the catechist convinced her that  she was not in danger and didn't need to hide from anyone. The terror in the eyes of the child was so great that the catechist herself started to cry when she spoke about this.
The war leaves its imprint on the soul of the children and the people who have escaped from their homes with only a few belongings, from the hell of bombs flying, and with their localities under fire. They flee to Poland and some also reach us.
For a time now, refugees live in the training center near our province house. There are mothers with children and there also is a family. They are waiting to receive housing and to find work so they can live a normal life. More than 50 people who have spent a few days here have managed to become independent and to find accomodations, work and help through Polish families.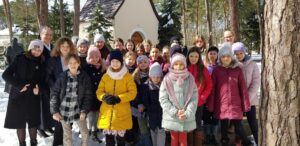 She takes care of day to day needs
Sister M. Henryka is busy every day organizing the things that the refugees who fled to us need. The help consists mainly of providing clothing, cleaning materials, and other daily necessities. In addition, they need help making many contacts in order to find housing. Everything is time consuming, requires patience, and much active involvement. Sister helps those who find housing to furnishings and she takes care of day to day needs; for example, purchasing quilts, blankets and so on. Because the refugees speak little Polish they need help obtaning documents required for them to work or for their children to go to school as well as to obtain finances that the state provides for them. They also need help when they must visit a physician.
Many people have been in Poland more than a month now and slowly their money and savings are depleted. So they depend on meals received from us.  The social status of the people is very diverse. Some, above all those who lived in the big cities, are better off. They have a wider circle of acquaintances and more possibilities to receive a temporary or longer term place to stay. Others, especially those from the smaller cities need more help, also financially.
Those who have received help from us are very grateful. Also when they no longer live at our center, they keep contact with us and tell us how things are going. All miss Ukraine, their homewand and many declare they will return.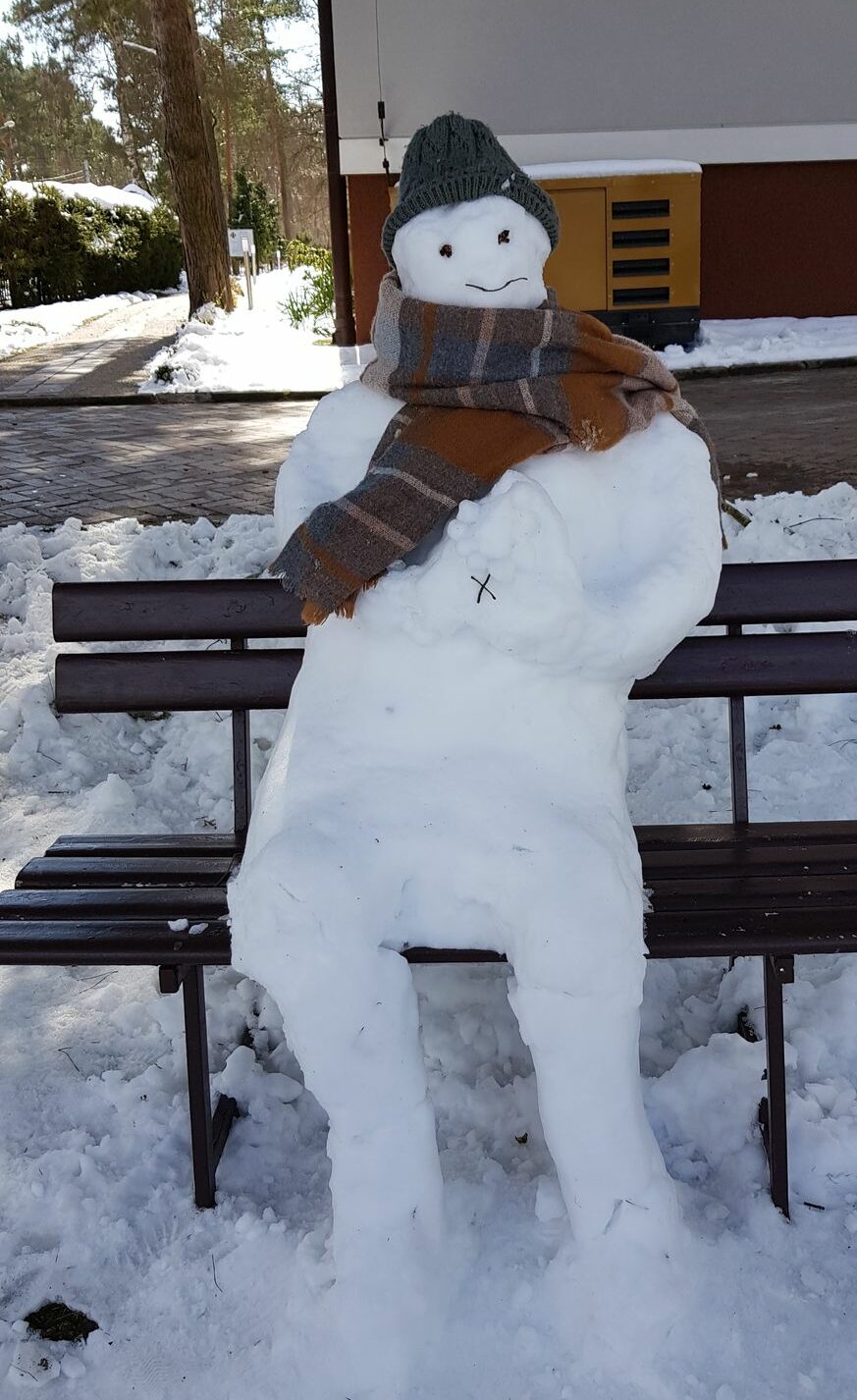 Ten year old Waleria attends a school in Bezirk. Although she speaks no Polish, she likes school. There are other children from Ukraine in her class. Even though she is Orthodox she participated in the Catholic Lenten retreat that was offered in the context of religous instructions.  She also participated in a weekend for girls of elementary school age that Sister M. Emiliana offered. It snowed during the weekend and the children had much fun making a snowman. Waleria's mother said Waleria likes it so much here that it would surely be difficult for her to return to Ukraine.
Our help for the refugees in this time of distress is only possible because of the overwhelming generosity of many people who support us with material goods and/or financially. We thank all donors for the goodness of their heart, for every little and not so little gift and also for their prayers. All this is necessary so that the people who have been affected by the fate that has befallen them and from which they have been hit so hard, do not lose faith in the good or lose hope after such painful life experiences. The gratitude that they give to us, we sisters want to give on to all who share in this great project of providing aid.
---
If you would like to contribute to this effort: 

For donations to the Schoenstatt Sisters of Mary  in Germany,
note your address, a donation receipt can be issued:
IBAN: DE52 7509 0300 0002 1772 26
BIC: GENODEF1M05
Note: UKRAINE

For donations directly to the Schoenstatt Sisters of Mary  in Poland in Euro:
PL 03124010401978001047892616
SWIFT CODE: PKOPPLPW
Szensztacki Instytut Sióstr Maryi
ul. Br. Czecha 9/11, 05-402 OTWOCK
Spende: Hilfe fuer Fluechtlinge aus Ukraine