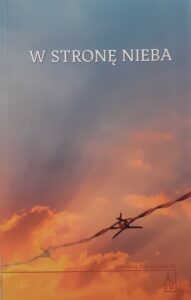 With great joy we announce that the
collection of prayers "Heavenwards"
has now been published
 in the Polish language!
For a long time the Schoenstatt Family in Poland awaited these fundamental texts of its founder, Father Joseph Kentenich. Various attempts to translate and compile the individual prayers had been undertaken. But a unified translation that accurately transmitted the deep content of the prayers into the Polish language was needed.
Work on the new translation began about ten years ago. Then the Movement was included in the editorial work. Finally, an editorial team was formed which consisted of two of our sisters, Sister M. Karola Lysik and Sister M. Jana Rossa, a Schoenstatt priest, Father Miroslaw Żabinski and editorial staff from the Pallottine Publishing House "Apostolicum."  It is worth noting that in its work the commision also compared the text with the Spanish, Portuguese, and English translations of "Heavenwards." Witnesses of the founder who were still living and could contribute valuable information about the meaning of specific words and phrases were consulted.
This prayerbook consisting of texts written by our founder in the concentration camp of Dachau has finally seen the light of day after ten years of consistent work. The Polish version has the Imprimature of the Diocesan Bishop and a preface by the President of the National Presidium of the Schoenstatt Movement in Poland, Father Arkadiusz Sosna ISchP.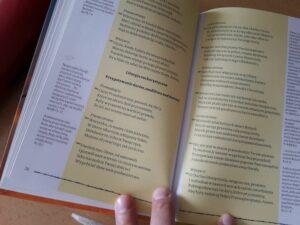 Importance was also given that the graphic design would help the one praying to understand the texts. Therefore we decided to insert into the margins of each page the Bible quote corresponding  to the verses of the Dachau prayers. The prayers themselves are underlined with a bright yellow background. The image of barbed wire on the cover and page numbers serve to recall the place of origin of the prayers, the concentration camp of Dachau. In addition, there are photos related to the content of the prayers or to places mentioned.
Many members of the Movement have obtained the prayerbook and use it personally, in groups, and also during retreats, for example, when they pray morning or evening prayer together. The feedback has been very positive. People are especially moved and touched by the fact that such deep prayers were composed in the reality of a concentration camp.