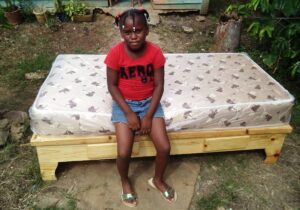 Every year at Christmas we realize once again that the miserable manger in the stable of Bethlehem was not a suitable place for the Christ Child to sleep. Here in La Victoria we come in contact again and again with families who do not have good mattresses. To help these people we started the initiative:
A New Bed for the Christ Child!
We then give these beds to the poor so that they too can have a good night's rest.