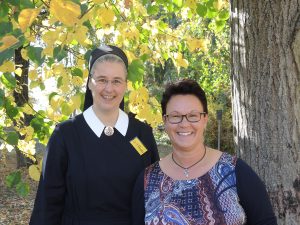 Since 2015, I have been able to support the Women and Mothers of the Schoenstatt Movement in the Dioceses of Würzburg and Bamberg as a "Movement Sister". In doing so, I come into contact with very different women:
♥   Women who have just married and are seeking their way in their young marriage
♥   Women with small children who need their mother around the clock
♥   Women who are in their midlife stage and are trying to redefine their tasks
♥   Women who are challenged in family, career, leadership and voluntary work and who give their all
♥   Women who are inwardly deeply and faithfully connected with their husbands
♥   Women who suffer from relationship difficulties and separation
♥   Women who have been living the Covenant of Love for many decades and who are deeply rooted in Schoenstatt.
♥   Women who discover Schoenstatt and open themselves to the Covenant of Love.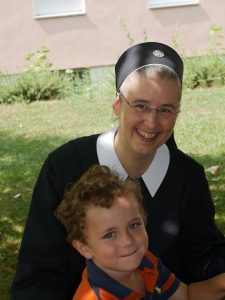 The longer I may encounter all these women, the more my esteem and admiration for them grows. They are really
"Queens of Everyday Life".
♥   I admire the women who get up several times each night because their child needs them.
♥   I admire the women who never think only of themselves, but always think about what is important for their husbands and children.
♥   I admire the women who have little time for themselves and yet make room for the encounter with God and the Blessed Mother in the midst of everyday life.
♥   I admire the women who have a loving smile on their faces, even though they have to endure a great deal of difficulty.
♥   I admire the women whose love remains unshakable, even when their own partner or children cause them suffering.
♥   I admire the women who dedicate themselves so naturally to so many causes and often receive little thanks for this.
I notice in these women and mothers something that Father Kentenich cloths in the words:
"There is nothing that is so similar to God as a noble woman …"
And I am very grateful for this experience and for the service that I may offer in their midst.