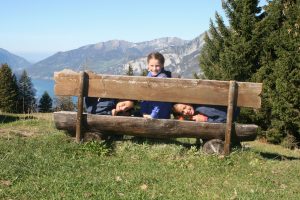 For some years children and adolescents have been invited by us Sisters of Mary to
"Music Fun"
This year it took place from the 12th to the 14th of October at the Immaculata Shrine in Quarten. Every day we practiced diligently for the Sunday service and the final concert. Parents, siblings, acquaintances and relatives were invited. We also had time to hike in the beautiful mountains and to cook together. In between, we enjoyed good discussions, the exchange between young and old.
The culmination of the eventful musical days in Quarten was the final concert. Great was the joy of children and young people and also the numerous listeners.
The small youthful orchestra said goodbye, looking forward to the next "Music Fun" at the Schoenstatt Shrine in Quarten.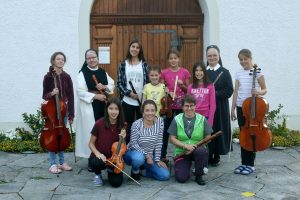 Echoes to the "Music Fun" 2018:
"Searching together, finding things together, getting together for a common game – that creates joie de vivre! Yes, joy in life was the interplay, the musical community in Quarten." Sr. Benedicta
"It was fun to play music together for three days." Anna Hinder
"I think it's great to make music with others." Fiona Hinder
"They were very nice days. Besides playing music together we also had a lot of fun in the Flumserbergen! (mountains) We understood each other well as a community. The music days were great and very varied. It could also be longer next time." Miranda & Ladina Bütler
"I think it's great that we were able to bring joy to many people with our playing." Maria Good